Hey friend! I'm Lorri and my passion is helping you to Live Well. I'm the widow of a three-time cancer hero and an entrepreneur for over 20 years…
I'm also a free-spirited yogi, green juice junkie, closet tech-nerd who's worn a lot of different hats before becoming an IIN Health Coach.
I am also a widow: at age 49, I lost my husband on Thanksgiving Day after a 10-year battle with cancer. His suffering was a wake up call for me and I resolved to change my life. Contrary to popular ideas, life can be long, not short, and without taking care of our precious bodies and minds, we may find ourselves on an incredibly tough path. So I changed the focus of my work, toward helping others gain control over their health and well-being as well.
Thus a very difficult journey revealed itself to be the most incredible gift I've ever received: I learned how to live well through any circumstance, situation—or chaos—and discovered a passion to help others do the same.
My favorite quote: "Life doesn't have to be perfect to be wonderful".
A friend once referred to me as the exclamation point at the end of a sentence: ta-da!. After trips and falls, stumbles and stalls, failures and losses, heartbreaks and hardships, I emerged stronger, my hands reaching to the sky, signifying ta-da! I did it. I made it. I am alive and I am here! Yessssss!
Now I want to show you the way to find your own ta-da!, how to live well, eat well, be well, no matter the challenges you face! I want to teach you how to find balance, calmness and peace. 
Most days you can find me on my deck totally "plugged in" to writing and creating future wellness programs, but evenings I love to settle in with a glass of cabernet, watch Anthony Bourdain and plan my own adventures.
For starters, this September-October I will be walking the 500-mile Camino across Spain—to scatter my husband's ashes, and contemplate what's next in my life. 
If you're curious to know more…sign up below to follow my journey!
Don't worry. I'll do all the legwork:)
Sign up and follow my crazy adventure across Spain. I'll be posting weekly and sharing the good, the bad, and the hopefully more good…!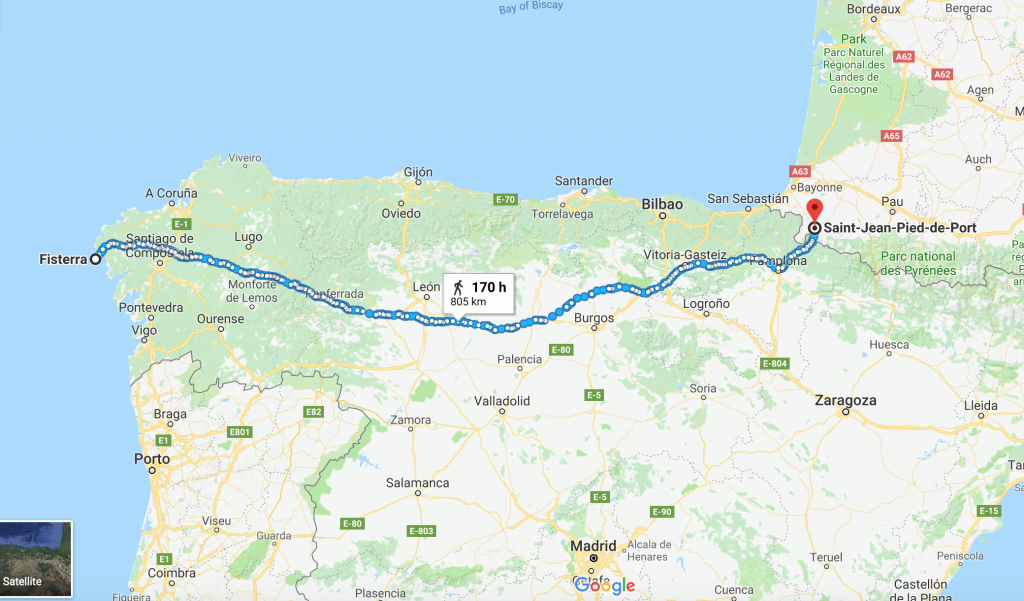 10 years of chaos and it's time for new beginnings and the journey of a lifetime. Follow me as I walk the Camino—an 800 km trek across Spain—to say goodbye to what was, and to figure out what's next.
Check out my latest blog posts!