Peanut Butter Mini Muffins
You're going to want to make a double batch of these babies.
Peanut butter goodness in a little min-muffin. 
This is probably one of my favorite snacks ever. I received the recipe from my friend Jen Colletti and when I googled it – many authors came up. I'm not sure who the original creator is so I am posting without credit. I have modified it to exclude the sugar and replaced the almond extract with vanilla. Feel free to add a little honey or maple syrup— but honestly—you won't need it. 
To make this FODMAP and SIBO friendly, make sure the banana is NOT ripe. Otherwise feel free to use any stage of ripeness you have on hand. The riper the banana the sweeter the muffin.
This recipe works best with a food processor or high-speed blender (but not necessary) and is messy-delicous to clean up!
Prep Time

5 min

Cook Time

9 min

Total Time

14 min

Ready in

10

Serving Size

4 of 3 mini's
Ingredients
1 banana (see notes)
1/2 cup peanut butter (creamy or crunchy)
1 large egg
1 1/2 tsp pure vanilla extract (gluten free)
1/4 tsp baking soda
pinch of salt
2 tbsp coconut oil - melted
Method
1
Preheat the oven to 400* degrees.
2
Place banana in food processor and pulse until smooth. Add peanut butter, egg, vanilla, baking soda and salt and pulse until mixed smooth. 
3
Add in the melted coconut oil and pulse until blended.
4
Line a mini muffin pan with mini baking cup liners or lightly spray a silicone mini muffin pan with oil. 
5
Scoop batter into liners and fill to the top. Bake at 400* for 8-9 minutes or until the tops are golden.  
6
Let cool 10 minutes and serve! (Can be kept in the freezer for several months. Thaw before eating.)
*Use a slightly underripe banana if you are sensitive to  FODMAP's and SIBO.
Use a high quality peanut butter; peanuts and salt. No added sugars or HFCS.
Like this? Please share!
Peanut butter is high in unsaturated fats (which make up the majority of the fat content) and help reduce LDL cholesterol and lower the risk of heart disease.
Peanuts are high in protein and fiber which keep you satiated for longer periods of time. 
Bananas are loaded with fiber, both soluble and insoluble. The soluble fiber will slow down digestion and keep you feeling full for a longer time. 
Bananas have high amounts of potassium along with essential vitamins and minerals such as potassium, calcium, manganese, magnesium, iron, folate, niacin, riboflavin, and B6. 
Coconut oil is a medium-chain triglyceride and is high in healthy saturated fats. This has a different effect than most other fats in your diet. Coconut oil is fat burning and provides your body and brain with quick energy.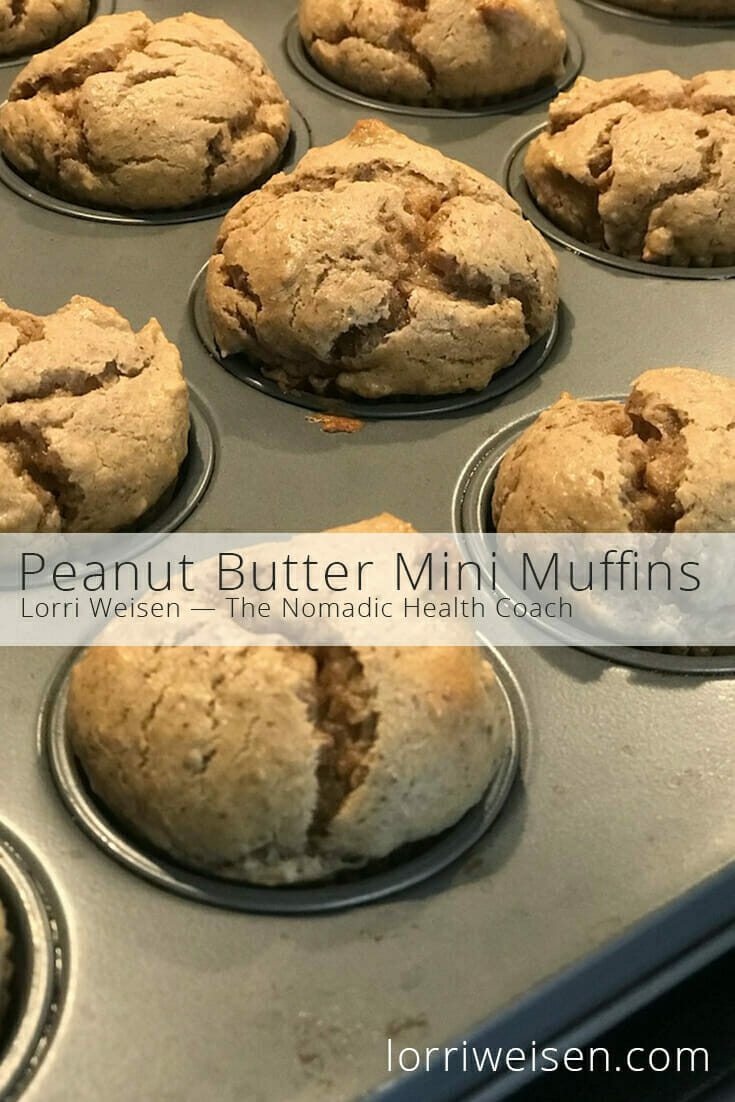 Buy organic produce whenever possible. Follow the EWG's Dirty Dozen list for guidance. 
Choose nonGMO products. 
Eat organic, grass-fed beef, prairie raised chickens/eggs, and free-roaming pork whenever possible. 
Choose pesticide free tea.
Chew your food! A general guideline is to count 20 chews before swallowing.
Drink half your body weight (in ounces) of water per day. 
Choose whole foods and high quality dairy.